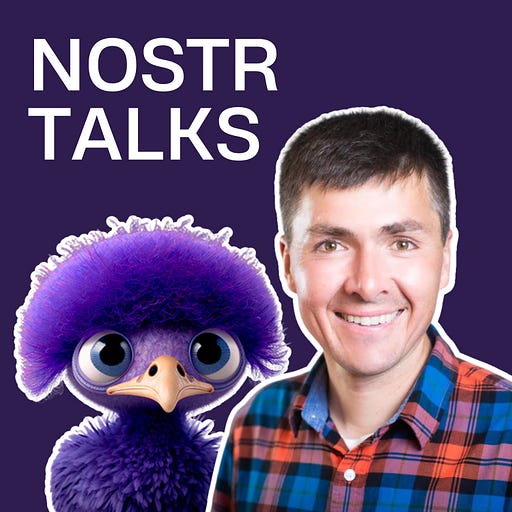 Feb 19 • 1HR 26M
Introducing Nostr to my "big tech" friend David Nachum
Reactions and perspective from a strong tech product-builder (ex-Gmail team)
Nostr is a simple open source messaging protocol. But its potential impact on how we communicate, publish, and share information is profound. It radically reshapes our assumptions about web publishing and opens up new frontiers in free speech - a web without masters. Along the way it explores radical new approaches to product innovation, too. In this podcast I interview people building this future and host weekly news shows to keep you updated on what's happening in the Nostr ecosystem. Join me to learn about these new tools to build a more open Internet and to empower greater human freedom. I'm an angel investor and entrepreneur with over 2 decades of experience in Silicon Valley building technologies and products to improve peoples' lives.
In this conversation I discussed Nostr and open protocols with my friend David Nachum who has built products at big tech for the past decade. Specifically he worked on core communication tools at Google (Gmail), Facebook/Meta, and Apple.
It was interesting to hear about some of the the cultural beliefs at big tech around open versus closed, his rigorous focus on user value props when trying to decide what he believes about Nostr, and how some of what he saw on the Gmail team hints at one of the best reasons to be optimistic about the possibilities of Nostr.
I hope you enjoy our conversation!